On 30 October, Andy Leak threw petrol bombs at an immigration centre in Dover. He injured two people. A few minutes later the police found that he had killed himself. Three days on, the media seems to have forgotten the attack. Rajan Basra is a researcher at King's College and thinks it's worth taking a closer look at what the firebomber posted online, and what it can teach us about radicalisation.
Andy Leak's Twitter
Rajan Basra reports that the firebomber's earliest posts online are from a 2014 twitter account, with just 4 tweets. His first message was "I love the world", but a day later he wrote "It's time to intern all radical Muslims". These are astonishingly different messages. The rest of his tweets that year were about jihadists and grooming gangs.
He was following 58 mainstream pages. i.e. the ones twitter suggests you follow when you first sign up. The only additional account he decided to follow was the British National Party. which seems to show that already in 2014 he had nationalistic views.
After these few tweets, he seemed to take a break from Twitter and his next tweet was in November 2015. This was following the ISIS attacks in Paris that month:
"We're an island and we've been attacked before. It's time to close the borders, sink all these boats, let's sort out from the weak." He posted several videos to go with his tweets, which you can see if you go to
Twitter @rajanbasra'.
Rajan writes that Andy Leak's response was, " ironically, exactly what ISIS wanted: to (further) polarise European societies, provoke a backlash, and force Muslims to decide "us or them". ISIS wanted to destroy, in their words, "the grey zone" and reduce the world to black and white choices. "
I believe that this type of polarisation to varying degrees is a tool used not just by ISIS but by right wing groups and governments. Timothy Snyder in his book " On the road to unfreedom" argues that Putin supported the Leave campaign in the UK and the election of Trump in the US with similar intentions. Leavers versus Remainers, Democrats versus Republicans, Russians versus Ukrainians, weakening the very basis of democracy.
Back to the firebomber's social media, Rajan found that not all of Andy Leak's tweets were extremist:
"It was "just another" Twitter user. A few red flags, but nothing immediate. "
Then there's radio silence until he appears on YouTube
Rajan Basra tweeted videos and images which have since then been removed. One can assume by the police investigating Andy Leak's past.
The videos are at first him drinking in the street (2016), an intelligible rant (2017), and complaints about internet speed (2017).
So far, nothing to cause real concern. "Videos sent into the ether, watched by virtually no-one."
How ever, one 2018 video suggests he was delusional
"I will bring knife crime down by 50% in 2 years"
Andy gives an insight into his life:
"I'm 63 years old, I've been in prison, I know about violence … about being disadvantaged … and abused, and neglected. I know all that."
The next messages he posted turned against Facebook:
"Titled: "Treason buy Facebook zuckerman…" (his typos)
He said: "Facebook has committed treason on the British people. They have blocked Facebook and Instagram because of the vote."
Rajan believes that these were signs of conspiratorial thinking. What happened was that on 13 March 2019, Facebook and Instagram (and Whatsapp) were down for technical reasons. It happened to be the same day that the House of Commons took a vote on a No Deal Brexit. If Andy was in favour of a hard Brexit, it seems he must have assumed that social media would influence people to be in favour of the radical leave notion.
The fact that for Andy Leak, the outage was deliberate interference into the UK by outsiders: "You will be brought to the tower my friend" is less delusional than his belief that he could reduce knife crime singlehandedly. Many bona fide investigative journalists and secret service members have reported that Russia had interfered with the Brexit vote and maybe other elections in the UK. Putin had shown, after all that he could have people who opposed him poisoned on our sovereign territory .
Andy Leaks throughout this time, was also preoccupied with the issue of grooming gangs. He shows that he is capable of using various social media tools by using Pinterest to post about Pakistani grooming gangs in 2019.
Rajan asks us to look at the contrast between his post and what Pinterest suggests one uses the search bar for…"just unreal" Note his finishing with "God save the Queen"!
Rajan has not found any examples of what Andy Leak he posted in 2020 after Covid 19 appeared. But by the end of 2021 he was posting anti-vaxx content, so again we see elements of conspiratorial thinking. "
Then come his posts in the last few months.
a video on Youtube titled "I am broken". "I buried my 41 year old son yesterday, and I'm devastated."
Immediately after that, he posted another YouTube video saying: "I'm dying, but no-one will believe me. I've been dying for the last 2 years mate. I'm fucked. I just, I lost it 6 months ago. "
And then comes a truly bizarre video:
"If you want to be in on the next biggest dating site, contact me. £100 will get you a long way…"
He also posted about his difficulties on Twitter
Rajam tells us that Andy Leak's account was created in May 2022, but was obviously suspended after the attack. Andy said that he had stage 3 cancer. He tweeted that his son Jamie had recently died of suicide, and his mother "was beaten by drunken men most of her life"
While he was posting anti-immigrant, anti-refugee, and general xenophobic tweets, he also showed that he had joined the anti vaccination conspiracy theorists:
There were some homophobic and anti-trans posts but they were less common. Rajan could only find one anti-semitic tweet:
One can assume that some his tweets have been deleted by Twitter after he posted. Maybe he was reported by somebody who noticed his tweets went against Twitter rules.
"Defender of free speech" and "Protector of women and children"
Rajan found that the firebomber thought of himself as a "Defender of free speech" and "Protector of women and children". His urge to protect women and children apparently did not include those who had fled war and death via perilous journeys across the Channel. The ones that were detained in the centre he firebombed.
Rajan reports that Andy's posts from time to time contained calls to action. One could see some signalling of intent.
These tweets are hints he wanted to actually DO something about what he perceived to be an injustice. Red flag.
All of this makes Rajan ask:
What separates Andy Leak from everyone else that makes threats online but never acts on them?
So many others consume the same racist and xenophobic material as him – why was he the one to act on it?
3. He'd held these views for years – so why attack now?
There are sadly many people with similarly tough backgrounds as Andy Leak. Some end up in mental health centres. Some end up homeless. Some have drug and alcohol problems which might have been an issue for Andy too. But not all lead to such acts of hate and destruction as firebombing a refugee centre. Rajan's analysis shows a complex mix of racism and xenophobia, possible mental health struggles, conspiratorial thinking. What sets apart people who actually act on the feelings they express on social media?
Rajan says:
"He returned the next morning, driving ~110 miles from his home in Buckinghamshire.
Eyewitnesses describe him "laughing" and "shouting" as he threw a handful of improvised petrol bombs at the migrant centre. "
His final tweet has been reported by @hopenothate , who've done a good job highlighting the accounts he was following:
"We will obliterate them Muslim children [they] are now our target. And there [sic] disgusting women will be targeted mothers and sisters Is burn alive"
What do we think about what the UK Home Secretary said the next day :"The British people deserve to know which party is serious about stopping the invasion on our Southern coast…" In some media and in Parliament there were debates over the use of the word "invasion". However, nobody discussed how this of type rhetoric by the government relates to an attack like this.
The police at first said that the firebomber was "likely to be driven by some form of hate-filled grievance".
When does a statement become incitement?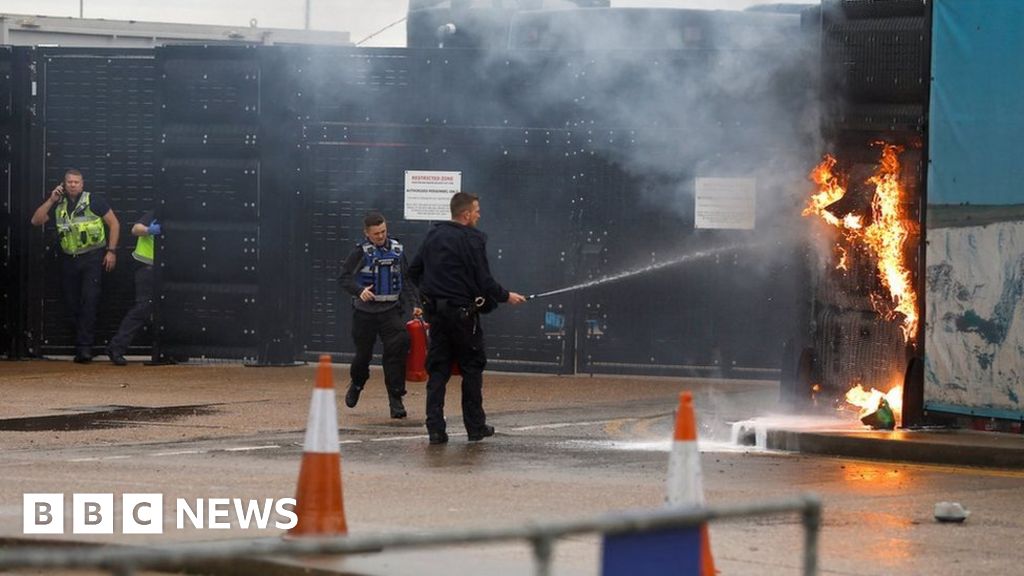 Dover attack on migrant centre driven by hate, say terror police Andrew Leak carried out a "despicable" firebomb attack at a migrant centre before he was found dead.https://www.bbc.co.uk/news/uk-england-kent-63473640
What if the firebomber had brown skin?
Rajan in his final tweet in the thread ask us to imagine what would have happened if the perpetrator had, say, brown skin. Let's also assume that he made negative comments online about the government. Next he threw petrol bombs at, let's say, an army recruitment centre, before killing himself. We have to ask ourselves if there would be a delay in classifying it as terrorism?
Rajan tells us that Andy Leak after he drove off from the scene of the firebomb attack, he told nearby lorry drivers who we can assume were transporting asylum seekers:
"Do you know what you're doing? Your children should be raped and killed!"
Andy then proceeded to killing himself as a petrol station, just a few minutes away.
Rajan's view is that we should not let the "is this terrorism?" debate obscure the insightful things Andy Leak's case shows us.
He finished by tweeting: "You can amplify this thread to your audience, if you've found it interesting. Thanks for reading. /END" which is why I felt emboldened to draft this article.
Unroll available on Thread Reader
A few days after Rajan's tweets about the firebomber's social media presence, there was an update in the main stream media:
Counter Terrorism Policing have today said the attack "meets the threshold for a terrorist incident".
While "mental health was likely a factor", the attacker had an "extreme right wing motivation", a statement says. counterterrorism.police.uk/attack-at-dove…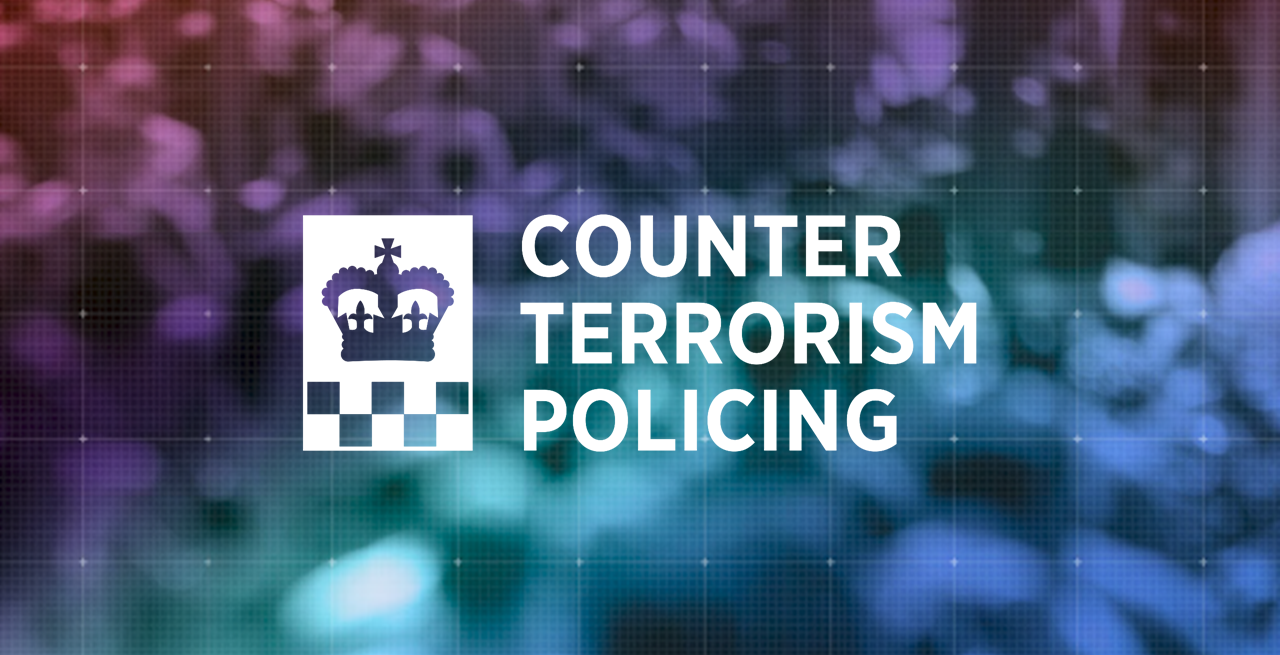 Attack at Dover – Investigation Update from CTP South EastCTPSE have recovered evidence that indicates the attack at the immigration centre in Dover on Sunday 30 October was motivated by a terrorist ideology.

Editor's note: this article is based on Rajan Basra's Twitter threads. He is @rajanbasra. He is researching how terrorists think and act. @ICSR_centre Senior Research Fellow / @WarStudies PhD and postdoctoral at King's College London. icsr.info

Noting that this would-be killer of migrants was addicted to the inflammatory language of some extremist nationalist Twitter users, readers should ponder what the effect might be if Elon Musk moves to free up Twitter even further by lifting the bans on some of these users to release them into the market place of free speech. Coda is a site which explores this further.

<!- Article End ->