COP27 on 17 November was designated 'Solutions Day' ranging from so-called multilevel governance, embracing also subnational Government, the role of the private sector and a range of cross cutting issues, aiming to achieve Climate mitigation and adaptation. As in other discussions at COP, representatives of indigenous peoples also played an important role in these discussions.
As at COP26 in Glasgow, the day devoted much attention to the role of cities and local governments in tackling climate change, it being recalled that most Greenhouse Gas Emissions emanate from urban areas. At the same time, it is precisely at local level where tangible practical action to deal with climate change is possible, as showcased at our own CCAP Festival and Awards, in contrast to the sometimes-abstract theoretical discussions about climate action I often heard at COP. 
A significant innovation at COP27 was the holding of the first Ministerial Meeting on Urbanisation and Climate Change, attended by ministers of housing and urban affairs as well as many mayors and local government representatives.
I had been asked to represent the Commonwealth Local Government Forum at the Ministerial Meeting and was able to interact with senior participants, including the Executive Director of UN Habitat. It is hoped that this Ministerial event will become a regular feature at future COPS.
COP27 SURGe programme
A specific new initiative agreed at the meeting was the new 'SURGe' programme-
'Sustainable Urban Resilience for the next Generation'. This will address key 'solutions' in areas like buildings/housing, urban transport etc and will be implemented by UN Habitat in collaboration with ICLEI (Local Governments for Sustainability which has had a lead role at COP).
On the wider front, COP negotiations about the controversial issue of loss and damage compensation to developing countries for climate change are reaching a climax. The recent devastating floods in Pakistan, attributed to climate change, are being given as a striking example of where international climate finance is needed.
Another disputed issue is how far developing countries which have discovered recent deposits of fossil fuels and now want to use them, can be compensated for leaving them untouched.
While UNFCCC has published an outline of the proposed COP outcomes, worryingly negotiations on these and other issues are making only limited progress and may well-continue beyond the scheduled Friday deadline.
CLICK HERE TO SUPPORT THE BYLINES NETWORK CROWDFUNDER!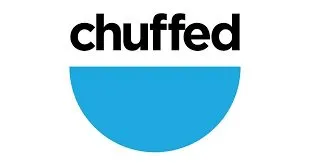 <!- Article End ->